What is the difference between the two??
The big difference in lace frontal and closure is the construction, the materials used, and how they are applied. In GENERAL a closure piece is usually used for sew in installs/applications. Some vendors also construct closures from lace similar to or slightly heavier than a lace frontal. A few vendors use a combination of stretch lace and flesh colored French silk to create a breathable closure which looks like natural skin. While not nearly as popular these days, some vendors continue to manufacture and sell non breathable closures.
In GENERAL a lace frontal is meant to be bonded in place. Like a lace front wig, a lace frontal piece has a realistic hairline which is meant to mimic hair growing from the scalp. When bonded along the hairline correctly, they achieve just this affect. Lace frontal cover a larger area than closure as they will have a temple to temple hairline. This larger temple to temple area in combination with the replication of a natural hairline allows for many off the face type of hairstyles that are not possible with a regular closure. Just like its full sized lace front wig counterparts, a frontal will require the sealing of the knots to help keep the hair secured firmly in the cap.
So, how to choose from them? I don't know others, but in Uniwigs.com, you can find them all in one links: http://www.uniwigs.com/tag/lace-closure. No matter you want a free part, middle part or three part remy human hair lace closure, you can always find a perfect one for the natural hairline. If you are looking for a lace frontal, don't mistake, in our online shop, all of them are named as "xxx lace closure", they are just what you are looking for. If you have any questions, ask for our online customer service.
Further Reading:
What is a silk closure?
A Silk Base Lace Front Closure is a closure piece that is worn usually with a weave to give a natural looking hair line. The Silk Base material creates a scalp for this closures and therefore can be parted and styled in any matter.
What is a silk base closures?
Silk Base Lace Front Closure is a Closure that is worn with a weave to give a natural looking hairline the Silk Base material creates a scalp for this closure, and therefore can be parted and styled in any manner.
What is a V-Part Closure?
What is 3 part lace closure?
……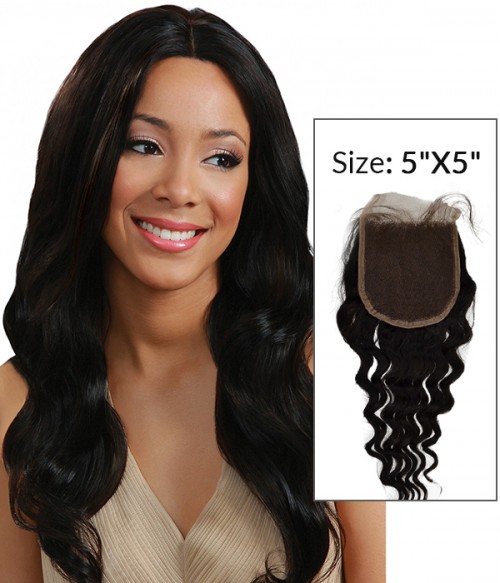 I will tell you more letter, or you can search on Google for the answers, but first of all, I want to recommend you the top 3 hot sale lace closure wigs from Uniwigs, click the photos I offered in this post to see why so many women love them. And then you can feel free to tell me your feelings about the wigs and even Uniwigs online store.